Powerful user reports for your Discord server.
Reindeer allows your server members to easily report messages and users. Reports get sorted into a neatly organised forum channel where you can track messages and users, discuss with your staff team, and take action.
Powerful and highly configurable

Setup reports in less than 5 minutes

Suitable for big servers
Streamlined reporting process
Reindeer provides an intuitive experience to reporting messages and users. Members can right-click on a message/user and select Apps > Report message/user or use /report to start a report.
A modal is then shown with your server's custom values, such as a reason for the report. A server-set confirmation message is then shown to the user, and the report will be sent to a forum channel.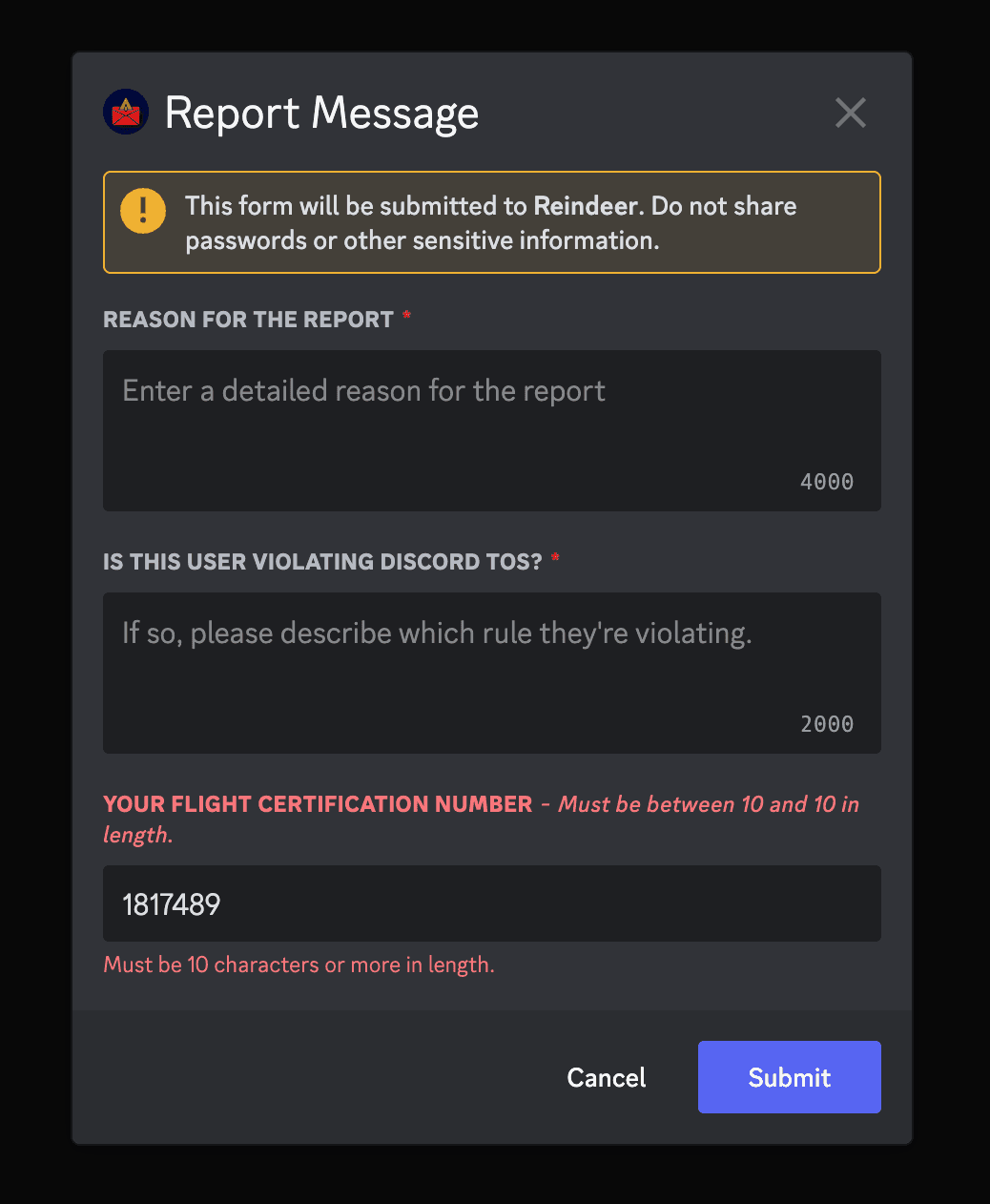 An organised forum channel for all reports
Reports get sent to a private forum channel where you can easily track messages and users, discuss with your staff team, and take appropriate action.
Posts get tagged with the type of report and its status for easy filtering and searching.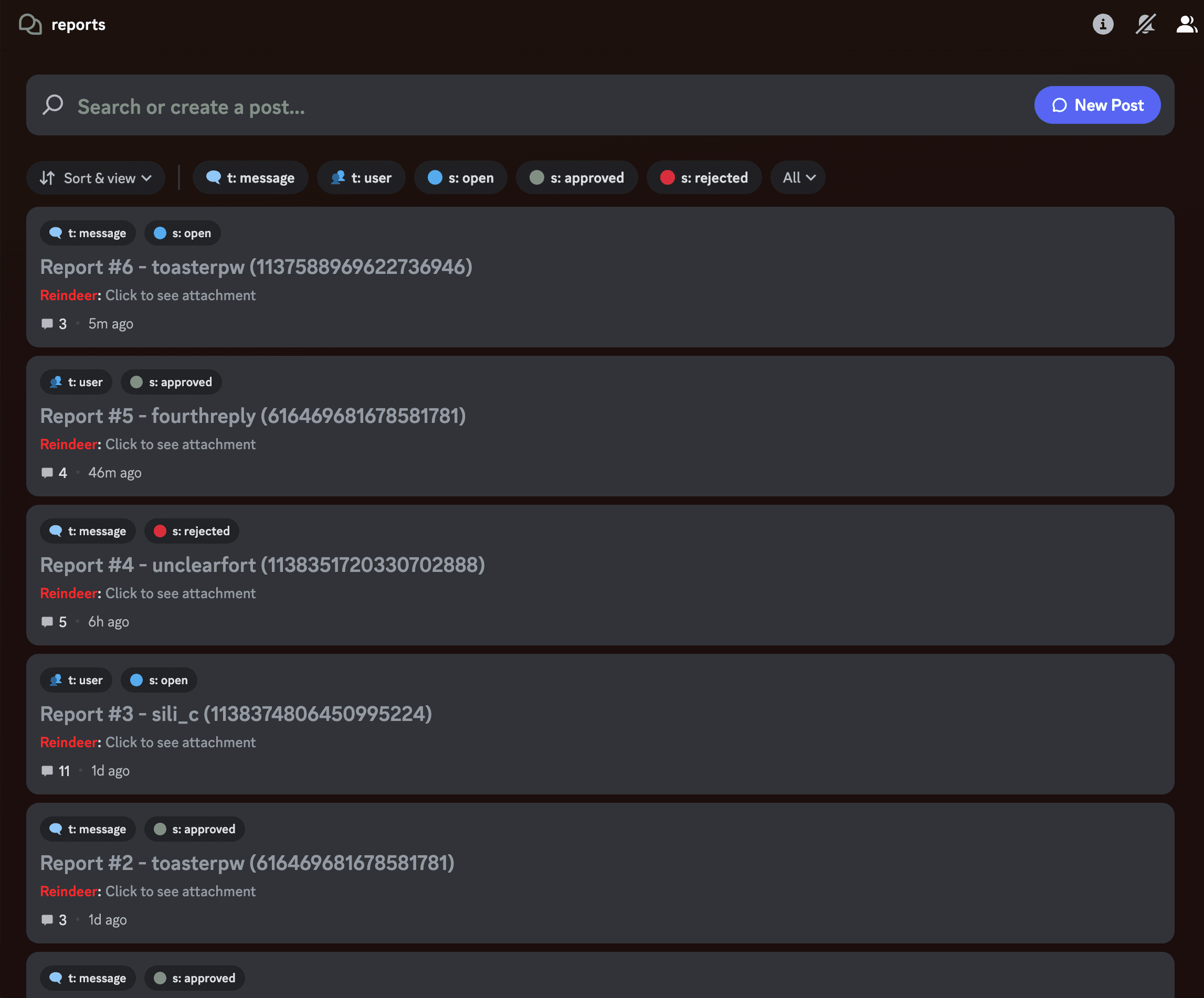 Track messages and users
Easily track messages and users to ensure nothing slips through the cracks. Edited and deleted messages along with user leaves and re-joins are tracked with Reindeer. As a bonus, targets and original messages (if any) are automatically tracked.